As a Minnesota-based company, our hearts are heavy at Learners Edge. Last week we witnessed the death of George Floyd, which brought an outpouring of heartbreak, pain, and anger. As educators, when we come upon challenging situations, our natural tendency is to learn; to dive into varying perspectives, to educate ourselves, and to foster understanding. Amidst disorder and chaos, we gravitate to what we know best – education.
We believe that teachers are remarkably important in the world. As teachers, you are a crucial element in guiding our children to be accepting, compassionate, and informed. Thank you for being the backbones of our communities and providing a foundation of understanding and empathy for our children.
Over the years, we've developed resources and courses to educate about equity and culturally responsive teaching. We invite you to use and share these resources.
---
Free Resources:
Culturally Responsive Teaching & Diversity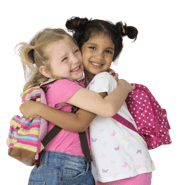 FREE WEBINAR: CRT: Strategies to Motivate and Engage
Blog Post: Increasing Student Engagement through Student Led Discussions
Blog Post: 4 Steps Towards a More Inclusive Classroom
Blog Post: Curating a Diverse Classroom Library
Blog Post: Engaging Families and Communities in Students' Education
Blog Post: 7 Ways to Become a More Culturally Responsive Educator
---
Professional Development for $49:



Culturally Responsive Teaching & Equity
PD-124: Culturally Responsive Teaching: Awareness to Action
(PK-12+ | 10 Hours* | $49)
Explore the foundations of culturally relevant teaching – what it is, why it's important – and learn actionable strategies to ensure that students of all backgrounds have equitable opportunities for success.
PD-143: Ensuring Equity in Online Education
(K-12+ | 10 hours* | $49)
Explore best practices on strategies to ensure equity in your online classroom. To reach and teach all learners, participants will investigate challenges and solutions surrounding digital equity that affect English Learners, students receiving special education, and students without internet at home. Reflect on methods for connecting with students, parents, and other educators and use culturally responsive teaching strategies to ensure equity when teaching online.
*Upon successful completion of this course, you will receive a Learners Edge Letter of Completion for 10 clock hours. University graduate credit/transcripts are not available for Learners Edge professional development offerings.